First Playable
ITALIAN DEVELOPERS LOOKING TO FIND INTERNATIONAL PUBLISHING AND DISTRIBUTION PARTNERS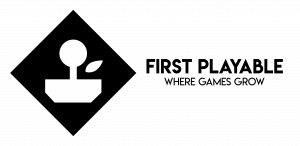 First Playable: 2019
Before the event
As soon as possible so you do not miss an opportunity.
People fill their schedules early!

Fill in your profile to receive more requests.

Let people know when you are available or not.

Find those potential partners or clients and start sending requests.
Getting ready for the event
About 1 week before the event.
You will receive reminders more frequently.

Make sure you reply to all your requests.

Send out your last requests.

Make sure you add your contact details so people can find you easily.
During the event
We take care of organizing!

Every morning, receive your meetings for the day by email.

Print out your agenda onsite at the customer care desk.

Meet your next business partner at the chosen location!